Customized Phone Cases for Tecno Pop 5c With Photo, Picture and Your Own Design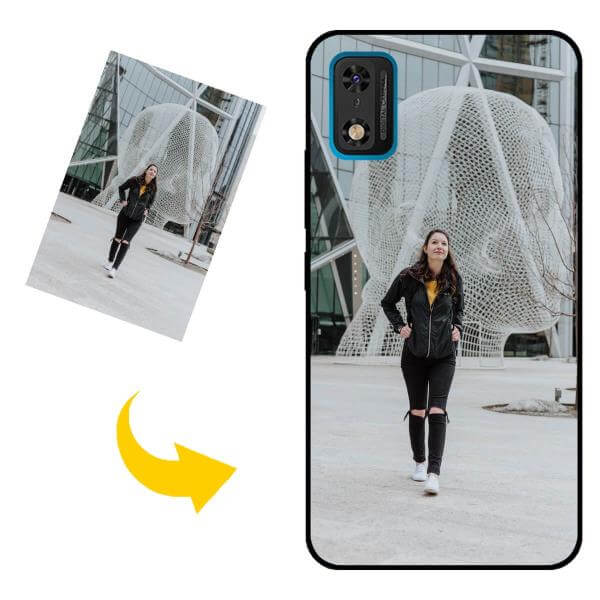 In today's digital age, our smartphones are not just a mode of communication but an extension of our personality. A phone case is not just for protection but it is also an accessory that can reflect the user's style and interests. Which is why customized phone cases have become incredibly popular these days, they allow users to show off their personal style and create something unique to themselves.
Introducing the customized phone cases for Tecno Pop 5c with the option of adding a photo, picture, or your own design. This product category is perfect for those who want to create something unique and special to showcase their personality, individuality or to give as a gift to someone special.
These phone cases are made of high-quality materials that ensure that your phone is protected against bumps, scratches, and accidental drops. The customized case is specifically designed to fit Tecno Pop 5c, so it securely snaps onto the phone and has easy access to all the ports and buttons.
The best part is that there are endless customization options available. You can pick from a wide variety of designs and templates that are provided or you can create your own design. This could be a picture of your favorite pet, your significant other, your family, or even a special moment that you want to remember. If you are feeling particularly creative, you can even draw your own design or write your own message on the case.
There are no limits to the creativity and customization that can be achieved with these phone cases. They make an excellent gift for all occasions such as birthdays, anniversaries, holidays or even for Corporate social responsibility initiatives. With this option, organizations can create remarkable customized phone cases that showcase their logos or team pictures, uniting its team members with pride as they carry their phones around.
Overall, customized phone cases for Tecno Pop 5c are not just about protection, they're about personalization. They're not for everyone, but for those who want to make a statement about their style and individuality. As a Tecno Pop 5c user, you can now proudly showcase your taste and uniqueness with a one-of-a-kind customized phone case!