Customized Shoes With Photo, Picture and Your Own Design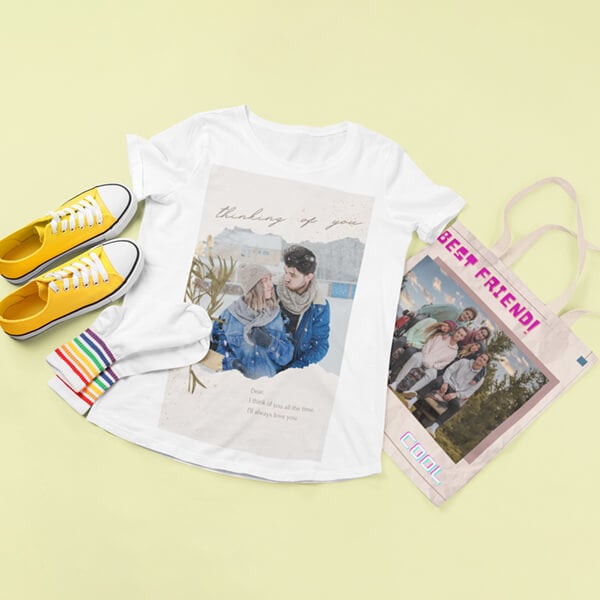 Customized shoes with photo, picture, and your own design are one of the most sought-after products in the fashion world. This category of shoes offers a unique opportunity for individuals to showcase their creativity and style. With personalized shoes, you can create a unique design that reflects your personality, interests, and even values. The shoes are also an excellent way to commemorate a special event or celebrate a milestone in your life.
The category consists of shoes for all ages - from baby & kid's shoes to men's shoes and women's shoes. Customized baby & kid's shoes come in different colors and designs, making them the perfect accessory for every child. Parents can upload images of their child's favorite cartoon character, animal or even a family photo, making the shoes a cherished memory for years to come.
Men and women's custom shoes are designed to cater to their style and comfort. Women's customized shoes come in unique designs like a picture or portrait of a loved one, pet, or an abstract design of their preference. Men's personalized shoes often come with custom images of football teams, favorite band, or a cherished memory. Customized boots with pictures, quotes, or logos on the back or sides are a popular trend in this segment.
The quality of the shoes in this category is top-notch, durable, and made with state-of-the-art technology. The manufacturers use high-quality materials like leather, suede, and rubber to ensure that the shoes withstand daily wear-and-tear. The stitching and finishing of the shoes are exceptional, ensuring that they look great and last long.
The fact that you can completely customize these shoes is an extraordinary opportunity for people who want to stand out from the crowd. Customizing shoes with photos, pictures, and your own designs is also a great way to promote a brand or logo. Companies can use customized shoes to promote their business, logo, or product.
In conclusion, customized shoes with photo, picture and your own design are excellent gifts or personal items that you can use to express yourself uniquely. They are not only visually appealing, but they are also functional, long-lasting, and of high quality. So if you want to leave a lasting impression on everyone you meet, consider getting yourself a pair of personalized shoes that are tailored to your personality and style.