Custom Phone Cases for Sony Xperia 1 Iii With Photo, Picture and Your Own Design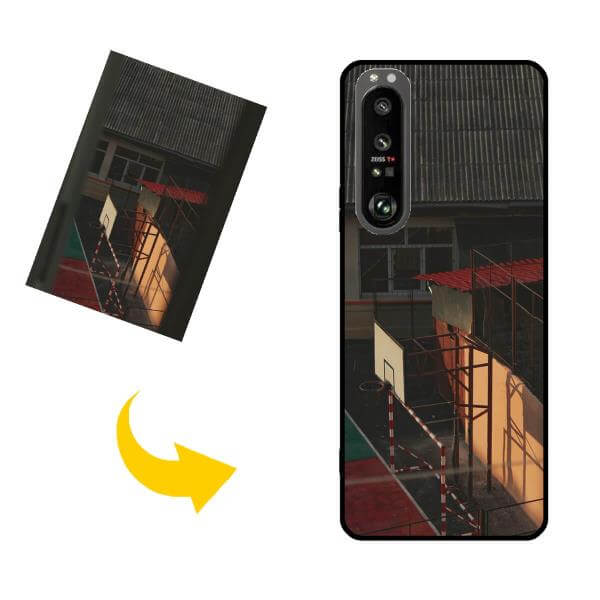 Custom Phone Cases for Sony Xperia 1 III With Photo, Picture and Your Own Design
Smartphones have become an inseparable part of our lives nowadays. We carry them everywhere and use them for practically everything, from taking photos and communicating with others to browsing the internet and playing games. However, with their constant usage and handling, phones are also prone to damages, cracks, and scratches. That is where custom phone cases come into play. Not only do they protect your precious device, but they also give it a personal touch, making it stand out from the rest.
If you own a Sony Xperia 1 III, you are in luck because you now have the opportunity to create your custom phone case with your own design, photo or picture. With the option of creating your phone case, you can add the perfect touch of personalization and make it unique to yourself.
Custom phone cases offer various design options. You can either use a favorite photo or picture that makes you happy, or you can use your own designs to create a one-of-a-kind piece. The technology advancements available today allow for your image or design to be printed with crystal-clear quality directly onto the phone case. Whether it's a favorite family picture or a design you crafted on the computer, the website for the custom phone case company will offer detailed instructions on how to upload your chosen image.
Custom phone cases for the Sony Xperia 1 III offer multiple options for the type of case that you can choose from. You can choose between a soft and durable silicone case, a hard and tough PC material case, and a wallet-style case which has incorporated pockets for your credit cards and cash.
Soft silicone cases are stylish and comfortable to grip, providing reliable protection against bumps, scratches, and drops. They offer a perfect fit for your device and are designed to safeguard the screen and camera of your phone. You can create a custom silicone case with an image or logo that has special meaning to you like a favorite team, band, or place.
PC material cases are a more heavy-duty type of phone case for those extreme situations when your phone might experience more substantial damage. Smooth to the touch, hard, and easy to grip, they provide ultimate security for your phone with minimum shock absorption.
Wallet-style flip cases are the ideal complements for those who wish to travel lightly. A cleverly designed flip case provides protection for the back, front, and sides of your phone, but it also has pockets for your ID, credit cards, and cash, all in one small, convenient case. Not only will your phone be safeguarded from everyday use, but you will also have your wallet on hand when you need it. Personalizing it with an image or design is a matter of uploading the design that reflects who you are.
In conclusion, creating your own custom phone case with your design, picture or photo is a great way to add a personal touch to your device while protecting it from the daily wear-and-tear demands of everyday life. With the flexibility to choose between different phone-case types, materials, and features, your custom phone case can be both functional and aesthetically pleasing. So, don't hesitate and go ahead, get creative and make your unique phone case design today!