Make Your Own Custom Phone Cases for Meizu Meilan 3 With Photo, Picture and Design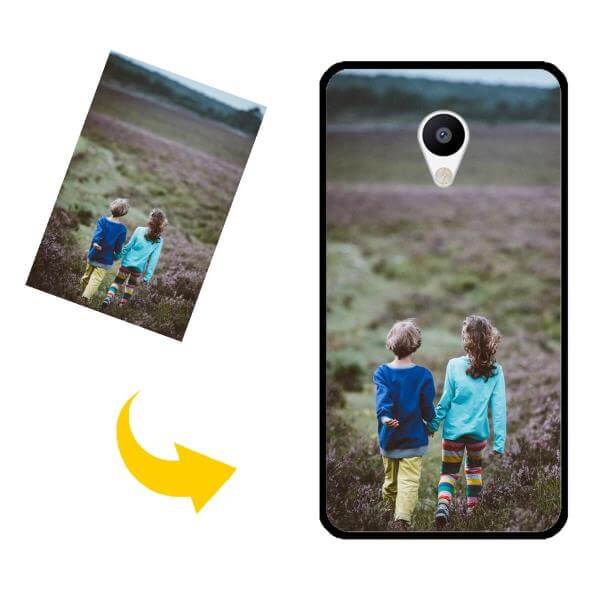 Your phone case says a lot about you. It's not just for protection anymore. It's a fashion statement, a reflection of your style and personality. That's why custom phone cases have become so popular in recent years. And if you are looking for a personalized phone case for your Meizu Meilan 3, you've come to the right place. With our service, you can make your own custom phone cases with photos, pictures, and designs.
Maybe you want to show off your latest vacation photos, your adorable pet's picture or a special design that you've created. Whatever it is, we can help you create your own unique phone case that you will love. Our service is fast and easy, and you can create your custom case in just a few steps.
First, you need to select the phone case type, which is Meizu Meilan 3 in your case, from our website. Our website will take you to a design tool where you can start creating your custom phone case. You can upload your photos or images, and then you can adjust the size, position and orientation of the pictures on the phone case. You can add text if you like, and select the font and color that you prefer. You can choose from a variety of background colors or patterns to enhance the look of your custom phone case.
Our design tool is user-friendly, and you don't need any design expertise to use it. Anyone can create their own personalized phone case easily. Once you've finished designing your phone case, you can preview it from different angles and make any necessary adjustments. When you are satisfied with your design, you can place the order online and we will take care of the rest.
Our custom phone cases are made with high-quality materials to ensure that they are durable, and they have a precise fit so that they stay on your phone securely. The phone cases are lightweight and easy to carry in your pocket or purse. They are also great as gifts for your friends and family who love personalized items.
In conclusion, our service allows you to create your own custom phone case for Meizu Meilan 3 with photos, pictures and designs. It is an easy and affordable way to get a personalized phone case that suits your style and personality. Try it out today, and you'll be amazed at how easy it is to make your own custom phone cases!