Custom Phone Cases for Xiaomi Redmi 10x / 10x Pro With Photo, Picture and Your Own Design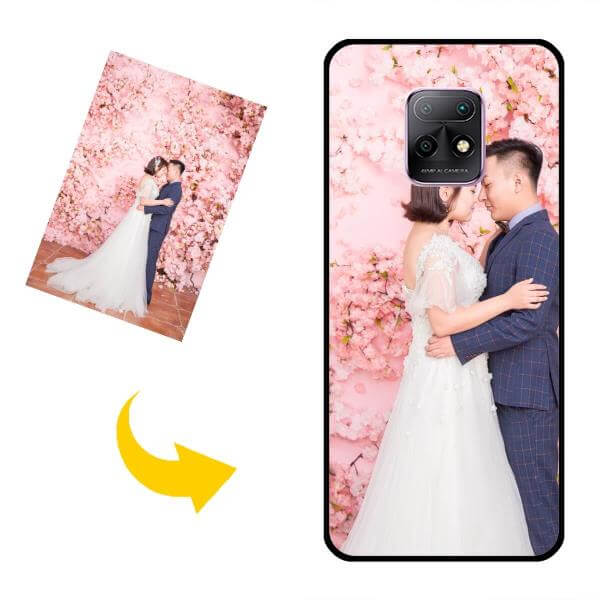 Custom phone cases for Xiaomi Redmi 10x/10x Pro are a great way to personalize and protect your phone. These phone cases are designed to fit perfectly on your Xiaomi Redmi 10x/10x Pro smartphone and protect your device from the bumps and scratches that come with everyday use. But what sets custom phone cases apart from standard ones is their unique and personalized design, which allows you to express your individuality and creativity.
Whether it's a photo of your loved ones, your favorite artwork, or your own custom design, these custom phone cases for Xiaomi Redmi 10x/10x Pro are the perfect way to make your phone feel truly special. You can either upload any photo or picture of your choice to create a custom phone case, or you can choose from the many design templates offered by the manufacturer. This gives you the flexibility to have a unique, one-of-a-kind phone case that nobody else will have.
There are many benefits to using custom phone cases for Xiaomi Redmi 10x/10x Pro. Firstly, they provide maximum protection to your phone against shocks, bumps, and scrapes that could otherwise damage your device. The cases are made of high-grade durable material that withstands everyday wear and tear without breaking, while giving the phone a stylish look. Secondly, a custom phone case is a great conversation starter! Show off your favorite sports team or shared family photo during office lunch breaks, wedding show or a friend's party.
Another benefit of custom phone cases is the high-quality printing process that transforms your picture into a stunning and colorful print on your phone case. This feature ensures that your photo or design looks as good on your phone case as it would on a printed canvas. In addition, these custom phone cases also offer precise cutouts around the camera lens, charging ports, and speakers, which allow you to access all the phone features easily and without hassle.
Custom phone cases for Xiaomi Redmi 10x/10x Pro are also a great gift idea. Surprise your loved ones with a personalized phone case that features their favorite photo or design. This will show them how much you care about their personal style while also protecting their phone.
Overall, if you're looking for a way to add a personal touch to your Xiaomi Redmi 10x/10x Pro smartphone while keeping it protected, then custom phone cases are the perfect solution. With their high-quality printing process, durable material, and precision fit, you can be sure your custom phone case will be a hit among your friends and family. It's the perfect way to showcase your style and keep your phone safe at the same time.