Customized Phone Cases for Meizu M10 With Photo, Picture and Your Own Design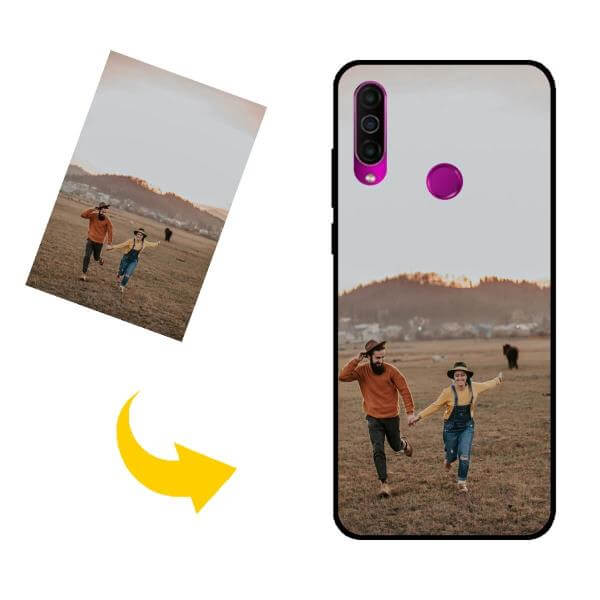 In today's world, carrying a phone just for communication is not enough. It has become a statement, an extension of one's personality, and a reflection of their style. A mobile phone is also an opportunity to express creativity and individuality; hence personalized accessories are gaining increasing popularity.
Customized phone cases have transformed from basic covers to a unique and creative way of showcasing your personality. With a wide selection of designs and options, you can choose what best fits you, ranging from photos of your loved ones, to custom designs using personal logos or images. One such option is the customized phone cases for Meizu M10. These custom phone cases provide not just protection but also a medium to showcase something that is entirely yours.
Meizu M10 custom phone cases come in various designs, reflecting a versatile range of options from blooming flowers to cosmic cartoons. You can also create cases with your designs, or a funky picture of your choice, making your phone stand out and unique. Regardless of whether you choose to use a design template or create a custom order, the possibilities are limitless.
The phone case material is usually silicone, which provides long-lasting protection to the phone while being lightweight and easy to grip. In addition, silicone material ensures prolonged durability and the phone does not accidently slip out of the hand.
Maximum customization for these phone covers is through the printing of personalized photos or images, adding additional aesthetic value to your phone for a nominal price. Customized phone cases also make for timeless gifts that exudes thoughtfulness on the part of you, as the gift giver.
Overall, Meizu M10 customized phone cases are an ideal accessory that not only offer protection to your mobile phone, but an opportunity to customize your phone and express your personality. It's a fashionable way to carry one of the most important gadgets we use daily while also adding additional values- keeping memories close to you, refreshing moods and creating fashion statements. Customize your phone cover today and make your design stand out in the crowd.