Personalized Phone Cases for Motorola Moto G60s With Photo, Picture and Your Own Design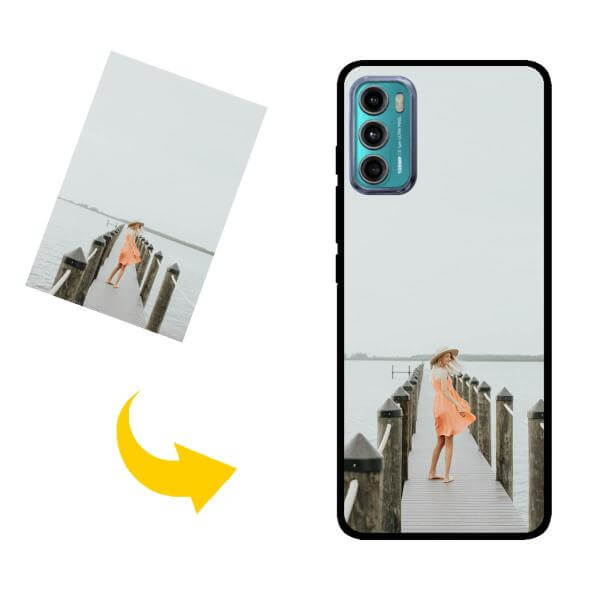 Personalized phone cases have become very popular in recent years, allowing individuals to customize their devices with their favorite images, designs, and colors. Nowadays, having a phone case is a crucial part of protecting these devices, which often have a high price tag. The phone case is not only a protective layer for your smartphone, but it also reflects your personal style to make your phone uniquely yours.
For the Motorola Moto G60s, anyone could get truly personalized phone cases designed to match their taste and preferences, creating specialized access to their treasured collections of images and pictures. These personalized phone cases for the Motorola Moto G60s are made of high-quality materials, ensuring optimum protection for the phone. The cases come in many different designs, sizes, and styles.
Personalized phone cases for Motorola Moto G60s come with various features, providing a perfect canvas for adding your image or design in high quality. You can easily upload your favorite pictures, images or designs with a click of a button on the website. Anyone can upload high-quality pictures of landscapes, abstract imagery, family photos, or any other personal picture they may love. Furthermore, with pre-designed templates, users can easily generate a unique design or even better, get unlimited creativity as virtually any design is conceivable.
Alternatively, users can also choose from a variety of pre-designed templates available for the Motorola Moto G60s. There are several well-crafted patterns, font styles, and graphic designs users can replicate to personify their preferences, culture, or to showcase their events such as birthdays or weddings. Photo and design editing tools help edit images to perfection before transfer, ensuring the overall looks of your phone case captures the essence of your taste and personal style.
The personalized phone cases for Motorola Moto G60s are incredibly versatile and include side protection on the edges, camera lens cutouts, and raised lips to prevent screen scratches. The phone cases are constructed of extremely durable poly-carbonate materials designed to sense-intensive environments, and the phone cases snap securely into place. They fit the phone perfectly, snugly offering full access to all phone components, including speakers, ports, camera, and buttons.
In a nutshell, personalized phone cases for the Motorola Moto G60s are sassy and more practical solutions to elevate the device with individual design choices while preserving it against everyday wear and tear. It's an excellent mechanism to commemorate events or even to match the overall style with the cover accessories. If you want to get your phone a personalized touch that genuinely reflects your unique style, in that case, the personalized phone case is the ideal add-on to accentuate your individuality.