Customized Phone Cases for Huawei Nova 8 Pro 4g With Photo, Picture and Your Own Design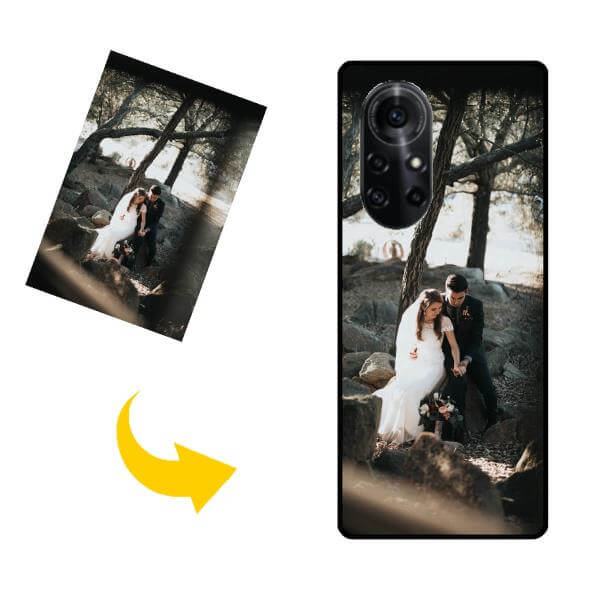 Customized phone cases for Huawei Nova 8 Pro 4G with photo, picture and your own design are an innovative and creative solution for giving your phone a personal touch. These phone cases are made with the highest quality material, durable enough to protect your device from some of the toughest of falls.
Huawei Nova 8 Pro 4g, like any other smartphone gadget, can be customized with personalized phone cases that represent one's style, preferences, interests or the memories they cherish most. That is precisely what this product category offers, a chance to create a unique phone case that appeals to one's aesthetic, making their phone stand out from the rest.
The product category features a vast collection of photo, picture and design templates that one can choose to personalize their Huawei Nova 8 Pro 4g phone case. The templates cater to the varying preferences of different people, including graphic designs, artsy patterns, photo collages or even personal pictures.
The ability to add personal pictures is one thing that sets these customized phone cases apart from standard cases. People can enjoy the luxury of accessorizing their mobile phone with images of their family members, best friends, significant others, or even pets. Given that most people carry their mobile phones with them day in day out, a customized phone case with your preferred photo or design is a constant reminder of the things and people that matter most.
Multiple customization options are available in terms of design, theme, pattern and color scheme, giving customers the freedom to choose the exact match for their style preferences or mood. Additionally, users can select the material for their phone case to ensure that it fits their lifestyle requirements be it a robust, lightweight or ultra-thin case design.
Whether it is for personal use or as a gift, Customized Phone Cases for Huawei Nova 8 Pro 4G with photo, picture and your own design is a unique way of combining one's passion for customization, personal style, protection and functionality. They showcase the individuality of each user and bring a sense of belonging to the otherwise monotonous smartphone world. There is no better way of expressing oneself than with a customized phone case.