Customized Phone Cases for Lg Q51 With Photo, Picture and Your Own Design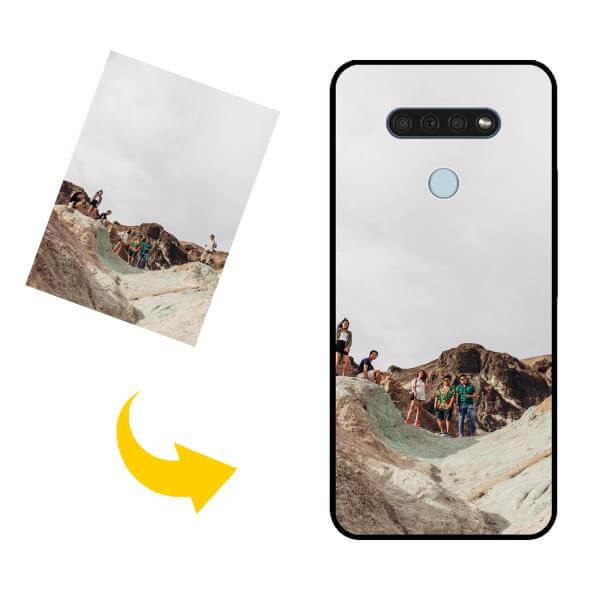 Customized phone cases have become a trend in recent times with smartphones being an integral part of our lives. In the case of the LG Q51, a customized phone case protects your phone from scratches, dirt, and dust, while also giving it a personal touch. Phone cases with personalized designs and a customer's own photos or pictures are the perfect way to cater to one's unique style and preferences.
LG Q51 phone cases can be customized by adding any image, picture, text, or design on the phone case using online customization tools. These tools are user-friendly and allow you to create personalized phone cases that are exclusively yours. Both individuals and businesses can customize phone cases for special occasions such as birthdays, weddings, and corporate events.
The phone cases are made of high-quality materials, including silicone, hard plastic, leather, or a combination of both to provide maximum protection to your device. The material used in the phone cases is rigorously tested to ensure durability, strength, and longevity. Moreover, the phone cases are designed to retain the stylish and sleek look of the phone, even after customization.
LG Q51 Customized phone cases come in various styles such as flip cases, clear cases, wallet cases, and many more. Flip cases protect the screen and also provide space for cards and cash. Clear cases improve the phone's aesthetics, keep the phone's design visible and offer resistance to scratches. As for the wallet cases, they offer better functionality by integrating the phone case with this carry-all wallet.
Customized phone cases have become a great option for corporate and promotional events as businesses use them as a marketing channel. Here, phone cases can be designed with the company logo, message, motto, or product in addition to name recognition making the gift more memorable. If you're looking for a unique gift for the special people in your life, customized LG Q51 phone cases are your solution!
In conclusion, customized LG Q51 phone cases are protective, stylish, fashionable, and can sync with personal or marketing needs. The opportunity to personalize one's phone case while protecting the device is an incredibly cost-effective approach. You'll now be protecting your device while injecting some individuality into an everyday electronic necessity. Customized LG Q51 phone cases are the perfect way to represent your interests, passions, hobbies or memories.