Make Your Own Custom Phone Cases for Honor Magic 3 Pro With Photo, Picture and Design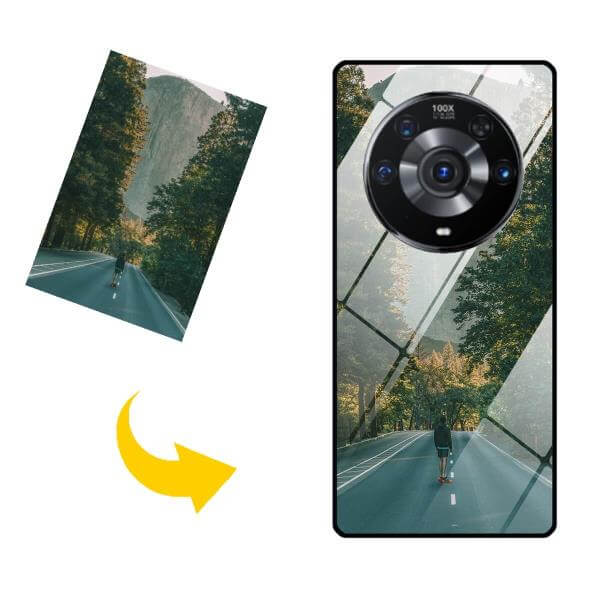 Smartphones have become an integral part of our lives, and people are looking for ways to make their devices more personalized and unique. With the rising trend of customization, phone brands have been designing new models with innovative features to cater to the needs of the consumers. The Honor Magic 3 Pro is one such smartphone that has taken the market by storm for its exceptional performance, style, and features.
The Honor Magic 3 Pro is a flagship phone that features a 6.76-inch OLED display that produces high-quality visuals with rich colors and contrast. The device is powered by Qualcomm's Snapdragon 888+ chipset, which provides a smooth performance and quick processing. The phone is equipped with a massive 4,600mAh battery that can last for long periods of time, and it supports 66W fast charging and 50W wireless charging.
However, despite all its advanced features, the Honor Magic 3 Pro does not have a unique design that stands out from the other smartphones in the market. Therefore, people would like to personalize their devices to match their mood, style, and interests. The customization options for the Honor Magic 3 Pro are plenty, and you can make your phone stand out by designing a custom phone case.
A phone case does not only provide extra protection to your device but also serves as a canvas to express your creativity. You can design a case with your favorite photos, pictures, or designs that represent your personality or your interests. Personalizing your phone case can make your Honor Magic 3 Pro the perfect representation of who you are.
There are a variety of materials to choose from when making a custom phone case for the Honor Magic 3 Pro. You can choose a hard plastic or silicone case that provides better protection for your device from scratches and cracks. Alternatively, you can opt for a transparent case that shows the beauty of your device while offering protection. Besides, you can choose a leather, fabric, or wooden material that gives an elegant and classy look to your device.
The process of making a custom phone case for the Honor Magic 3 Pro is straightforward and convenient. Numerous online platforms offer custom phone case options where you can easily upload a photo, picture, or design that you desire. Some websites provide customizable templates that make the process much simpler, allowing you to add custom text, clip art, and emojis. Once you have chosen the design, you can preview how the case would look on your phone, and then place your order.
The cost of a custom phone case for the Honor Magic 3 Pro depends on the complexity of the design, the material used, and the quantity ordered. However, it is worth noting that having a personalized phone case is a valuable way of expressing your creativity and individuality. It allows you to stand out from the crowd and make a statement.
In conclusion, the Honor Magic 3 Pro is a premium smartphone that offers exceptional features and performance. Personalizing your phone case can make it unique and add a touch of personality to your device. With various customization options available, making your custom phone case is simple and convenient. Whether you want to showcase your favorite photos or create a design that expresses your personality, having a custom phone case will add a unique touch to your Honor Magic 3 Pro.