Make Your Own Custom Phone Cases for Honor With Photo, Picture and Design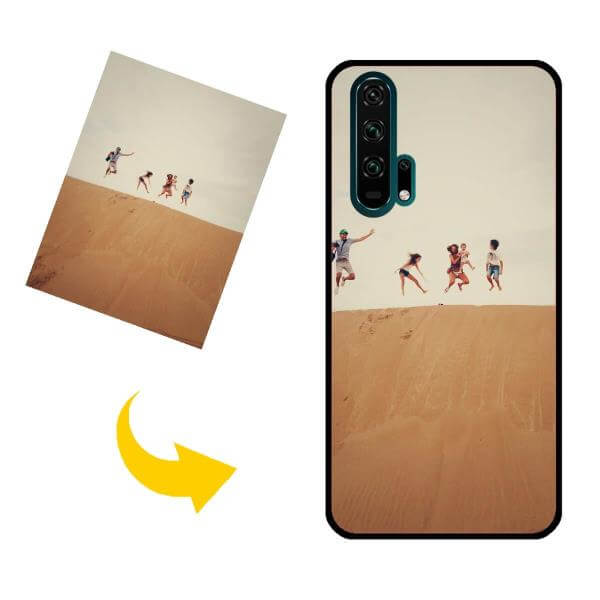 Smartphones have become an essential part of our daily lives. It's no surprise that people want their phones to keep up with their personalities and style. One of the best ways to do this is by personalizing your phone case. That way, you can stand out in the crowd and have your phone reflect your identity and preferences.
Customized phone cases have had a surge in popularity recently, and one can see why. Manufacturers are now offering customizable phone cases that are tailor-made to fit individual preferences. One of the most popular brands for creating customizable phone cases is Honor, a dynamic Chinese smartphone brand. Honor offers a range of phone cases for its smartphones, making it easy for you to add your touch of aesthetic to your gadget.
The Honor custom phone cases category primarily aims to allow Honor users to customize their phone cases the way they want to. It provides hassle-free and affordable solutions to users who are looking to customize their phone cases with personalized messages, designs, prints or photographs. With Honor, users can easily design their personalized phone cases that meet their style requirements.
With the customized phone cases from Honor, you can pick a design or upload your picture and put your personal touch on your phone's case. These custom phone cases provide an easy way to add elegance, elegance, and a personal touch to your smartphone. With the ability to personalize your own phone case, you can turn your phone into a projection of your style.
Designing your own custom phone cases with Honor involves a simple and fairly quick process. You can select the model of your Honor phone from the available options, and then move on to choosing the customizing specifications. Users can add images that they love, different colors, layouts, and location print options. Moreover, with a user-friendly interface, Honor's customization option provides high degrees of personalization which very few brands currently offer.
Honor's custom phone cases are highly durable and long-lasting. They are made of high-quality materials such as poymethyl methacrylate (PMMA), high impact thermal plastic and silicone, that can protect your phone from scratches, bumps, and drops. Furthermore, Honor phone cases with advanced technology are perfect for those who are always on the go. They ensure the utmost protection to your phone even during multiple drops and slips.
One of the most incredible aspects of Honor custom phone cases is their slim architecture that perfectly accommodates the phone's shape, touch and sound controls without adding any extra bulk. This, coupled with the precision cutouts available in the phone case's housing, ensures that users can maintain access to all relevant ports and buttons conveniently.
With Honor's variety of custom phone cases, users can make a statement, express their mood or emotions, and make their phone look more individualized. If you happen to be among the people looking for a quality case cover that speaks values and the way you express yourself, the Honor custom phone cases will likely meet your needs.
To sum it up, Honor's custom phone cases category offers an incredible way to showcase your creativity and make a statement with a product that is a daily essential. From easy personalization to highly durable materials and sleek architecture, you can find an Honor custom phone case perfect for your needs. Get ready to attract those envious looks with a personally designed phone case from Honor.