Customized Name Earrings With Name, Initials and Letters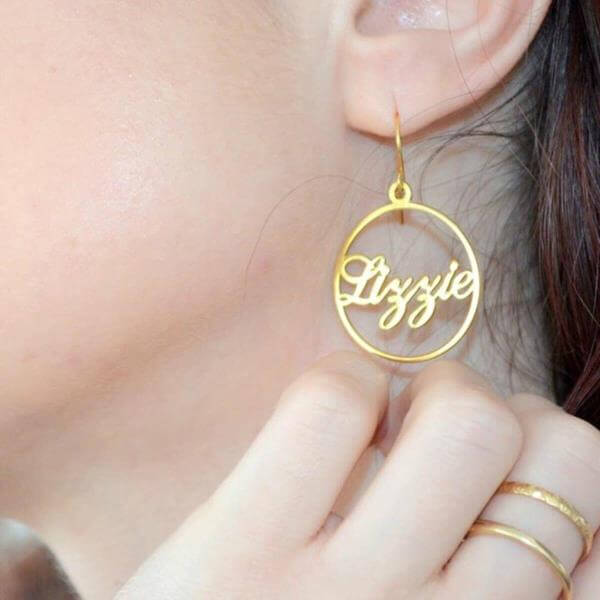 Customized name earrings have become increasingly popular as a way for individuals to express their personalities and individuality. These earrings not only make a bold statement about the wearer, but also serve as a way to commemorate someone special or an occasion.
At their core, customized name earrings feature letters or initials that form the name of the wearer or a loved one. A variety of fonts are available to choose from, allowing for a truly personalized touch. Some designs also utilize unique layouts, such as interlocking letters or block-style lettering.
These earrings can be crafted from a range of materials including gold, silver, or even acrylic. One popular style features sleek metal letters, which create a chic, modern look when paired with bold graphics. Other materials like acrylic or resin allow for more vibrant colours and bolder designs which can compliment a more eclectic style.
While some individuals may choose to keep their name earrings minimalistic with just their own initials, others may elect to include the names of loved ones or even phrases. The size of the earrings can also be customized to a woman's preference, with smaller, subtler earrings often being worn as everyday pieces and larger options used to make more of a statement during special events
Overall, customized name earrings offer a lovely way for individuals to share a piece of themselves with the world. These earrings make unique gifts that capture something about the individual gifted while they work well as an accessory to enhance any style.