Make Your Own Custom Phone Cases for Blu Advance S5 Hd With Photo, Picture and Design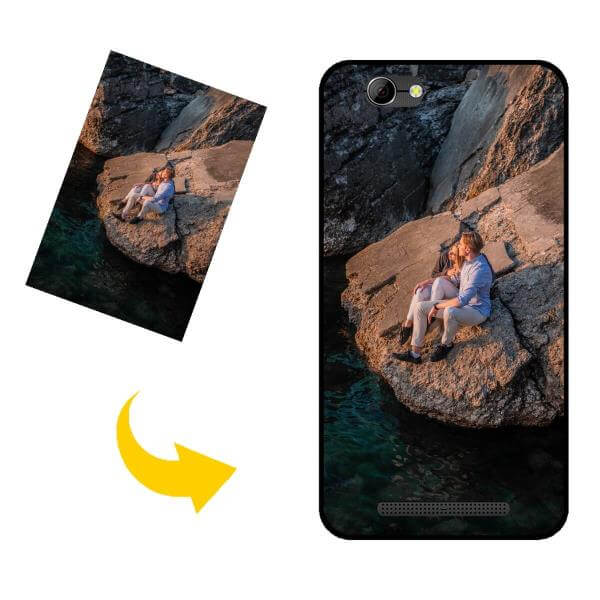 In the fast-paced world of today, we use our smartphones for a wide range of purposes, from checking our emails to catching up with friends and family on social media. In today's world, a smartphone is not just a device but an extension of our lives, reminding us of the special moments we treasure every time we look at it. Therefore, we must ensure that we keep our smartphone safe and secure in a stylish manner, and what better way is there than having your personalized phone case for your Blu Advance S5 HD?
When it comes to custom phone cases, the options are limitless, and they are an excellent way to showcase your individuality while keeping your phone safe. Custom phone cases can transform the appearance of your device, making it unique and special to you. The custom phone case you get can be designed to meet your needs and preferences, be it your favorite color combination, an artistic design, or a photo that holds a significant meaning in your life.
Creating your unique and personalized phone case for your Blu Advance S5 HD is incredibly easy. You can use the online designing tools provided by the service provider to upload your pictures and designs to make the custom phone case of your dreams. Choosing the design that matches your style is entirely up to you, and you can let the skills and experience of the professionals to bring your imagination to life.
It's not just about adding a personal touch of style to your phone case. Custom phone cases are also highly functional and practical. They provide a reliable protective covering for your phone against everyday wear and tear, scratches, and accidental drops that could damage your device. For peace of mind, you can select from a wide range of materials used to construct your custom phone case and even additional features like extra shock-absorbing capability, raised bezels, etc.
Besides, owning a custom phone case helps in various other ways – you can identify your phone easily, avoiding confusion, protecting your identity by keeping personal photos and information confidential, etc. Best of all, designing a custom phone case for your Blu Advance S5 HD has never been more affordable.
So, if you are looking for a way to give your Blu Advance S5 HD a unique and stylish look with the added advantage of protective and functional features, then customizing a phone case is the way to go. Whether for personal enjoyment, as a gift or promotion, creating your unique phone case is incredibly easy, and the results will speak for themselves. Go ahead and add a personal touch of style to your phone cases and make them stand out in a world of generic and dull cases.