Custom Phone Cases for Infinix With Photo, Picture and Your Own Design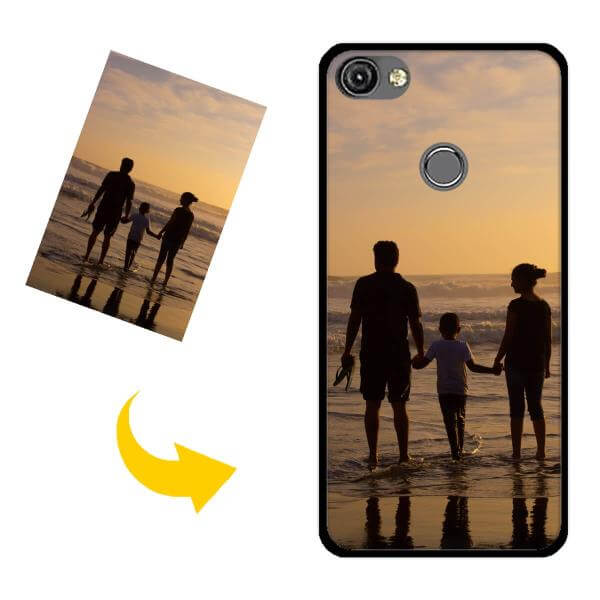 Custom Phone Cases for Infinix With Photo, Picture and Your Own Design
Custom phone cases for Infinix are an accessory that completes the overall look of your phone while providing protection to it. With photo, picture and your own design options, they are a unique and stylish choice for Infinix mobile phone users. The custom phone cases can effectively safeguard your phone from scratches, accidental drops, and other damages that may occur during daily use.
Designed with precision, these phone cases are tailored to fit your Infinix mobile phones perfectly ensuring access to all the ports and buttons. Made with high-quality materials, our phone cases are durable and designed to last, even with regular use. You can rest assured that your phone is well-protected.
One exciting feature of the custom phone cases is the option to upload a photo, picture or use your own design of choice on the case. This personalization option means that you can make a phone case that perfectly suits your style and preference. Whether you prefer your case to be funny, professional or just downright personal, you can do it all with our custom phone case options. Pictures of loved ones, significant events, favorite cartoon characters, favorite sports teams, logos, and so much more can all be customized for your phone case design.
The custom phone cases for Infinix not only give your phone a personalized look, but they also serve practical and functional purposes. The cases help to protect your phone's camera lens and reinforce the overall structure of your phone against shock from falls, minimizing the chances of screen damages. They also enhance your phone's grip, making it easier and safer to hold.
Our custom phone cases do not only come with a personal touch but also have endless design options. This provides an avenue for Infinix mobile phone users to show off their personal style and preferences. Whether you prefer classic pieces, trendy designs or colorful graphics, there is a custom phone case for everyone.
Custom phone cases are also ideal for different occasions, such as weddings, birthdays, anniversaries, etc. They are a great way of remembering special moments or creating a personal and unique gift for your loved ones. Phone cases are not only an accessory but also an expression of who you are, a way to showcase things that make you happy or that you identify with.
In conclusion, custom phone cases for Infinix with photo, picture and your own design options help to give your phone a personal touch, protect your phone from damages while fitting perfectly to your phone. You can customize your phone case using your own design option or ask for some recommendations. Personalized cases are not only exciting but also make fantastic gifts for friends and family. With our wide range of designs and colors, Infinix mobile phone users can create phone cases that are exclusively tailored for them. Personal, stylish, and functional, our custom phone cases are an essential phone accessory that truly delivers.