Personalized Phone Cases for Honor Play 30 Plus With Photo, Picture and Your Own Design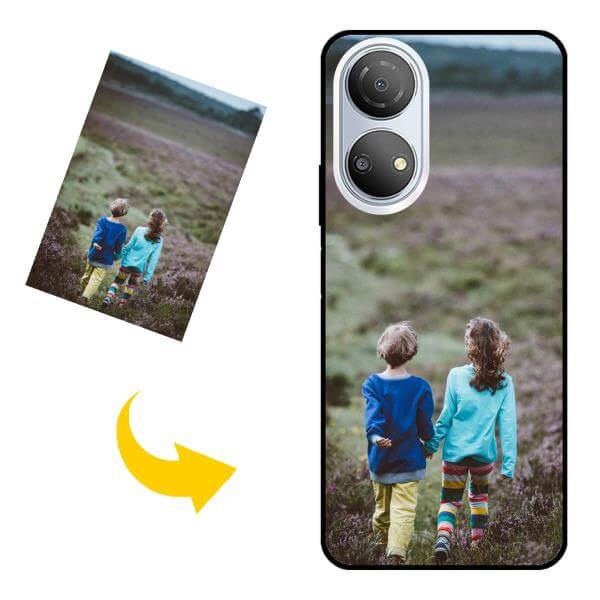 Personalized phone cases have become a popular way to customize your phone and showcase your unique style. Among the various options available in the market, customized phone cases for Honor Play 30 Plus are gaining increased interest. Honor Play 30 Plus is an elegant smartphone that offers impressive features and specifications. It is essential to buy a phone case that offers aesthetic appeal as well as the necessary protection. A personalized phone case for Honor Play 30 Plus featuring your photo, picture, and design is the perfect choice.
Personalized mobile cases for Honor Play 30 Plus are a fantastic way to exhibit one's style uniquely. These cases offer immense options for customization, allowing you to engrave your photograph, picture or design on the case. By doing this, you can create a statement for yourself or make it a memorabilia of special moments. Nothing compares to a phone case that carries a picture of your favorite person, pet or achievement.
Apart from the personalization options, these phone cases offer optimum protection for your phone, shielding it from accidental damages resulting from a fall, bump, or scratch. They are designed using durable materials such as Silicone, Polycarbonate, or Thermoplastic Polyurethane (TPU) that protect your phone from scratches, while still allowing for a sleek and stylish appearance. A good phone case should be sturdy enough to safeguard against accidental falls in case it happens.
Personalized mobile cases for Honor Play 30 Plus are available in a range of designs, including transparent, glossy and matte finish designs. The transparent case displays your phone's original beauty while still helping to protect it, making this an excellent choice for fans of minimalistic looks. When combined with a high-quality image, these designs can enhance the look of your phone, adding that extra touch of allure.
With the advancement of technology, more contemporary design ideas are available on these personalized phone cases, which can help you create versatile options for your style. The printing of your images is done using high-quality equipment to deliver print results with high-definition and vibrant colors. You will enjoy vibrant, long-lasting colors when using these personalized cases, which will not fade, so you not only enjoy a high level of elegance but also superior durability.
Personalized mobile cases for Honor Play 30 Plus cases are available from various online platforms at an affordable rate. You can find a wide variety of option to choose from with the convenience of shopping from the comfort of your home. You will have access to plenty of customization tools to experiment with in customizing your design and picture to ensure that you are satisfied with the final product before it arrives at your doorstep. Excellent services combined with high-quality products make the online shopping experience enjoyable.
In conclusion, with the advent of personalized mobile cases for Honor Play 30 Plus, it is easy to not only protect your phone but also to experiment with unique accessories that help you stand out from the rest. Personalized phone cases have become a fantastic way to express oneself and add a touch of elegance and style to your phone. Consider these cases when shopping for a case for your Honor Play 30 Plus, and do not hesitate in bumping up the style factor of your phone. Shop and get a personalized phone case today that encompasses your personality and other specifics.