Make Your Own Custom Phone Cases for Xiaomi Black Shark 2 With Photo, Picture and Design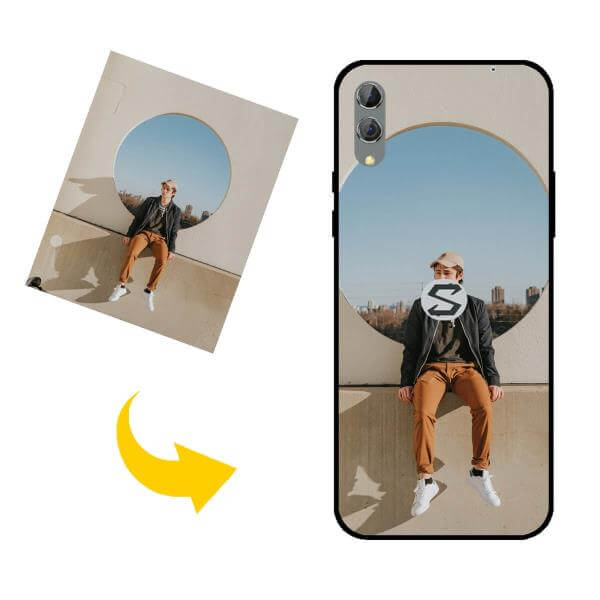 In the world of smartphones, the Xiaomi Black Shark 2 stands out as one of the most popular models for avid mobile gaming enthusiasts. Gamers and non-gamers alike seek this smartphone for its smooth performance and state-of-the-art features. It is therefore no surprise that owning a Xiaomi Black Shark 2 contributes to everyone's sense of modernity and sophistication.
However, by this point, it's hardly enough to just own the smartphone. That's where customized phone cases enter the gamer's world. With Make Your Own Custom Phone Cases for Xiaomi Black Shark 2 With Photo, Picture and Design, you gain plenty of options to bolster your mobile gaming experience. With the ability to personalize your phone case, you can bring a whole new level of excitement and creativity to your mobile device.

By incorporating designs, words or photos that showcase your creative talents, you can transform your ordinary Black Shark 2 into a masterpiece of style and artistic expression. It's your smartphone, make it your own with customized phone cases!
Imagine the possibilities of having a case professionally designed with your favourite photos of friends, pins or even a customized gamer-arranged image. Gen Z players love accessories that extend the excitement and passion of their phone's aesthetic beyond its first impression: its shell. With customized Xiaomi Black Shark 2 phone cases, you can do just this!
There are thousands of exciting fabrics and designs to choose from, allowing you to recreate or design a case that truly represents your individual style. These customized phone cases are also ideal for making special gifts to loved ones with particular regards to gamer patron lovers.
Given the high-quality materials that make up these phone cases, they promise longevity and all-round protection from external drop and fall events. Gamers need their phones accessible and safe at all times, and these personalized phone cases provide just that. Make Your Own Custom Phone Cases for Xiaomi Black Shark 2 With Photo, Picture and Design offers just the necessary protection and stylish features in one distinguished product.
Speaking of great and affordable products, these customized phone cases come at a budget-friendly price without sacrificing their protective or creative functions. No-gamers, too, enjoy making phone cases good looking, beautiful and artistic, using designs built to reflect their individuality.
In conclusion, these phone cases are a must-have, functional accessory for gamers seeking to add more nostalgia and characters to their handheld devices. For individuals who consistently love to add excitement to their personal items, these cases offer endless possibilities with vibrant colours, charm and designs showcase the power of endless human creativity. Hence it's recommended you get yourself these stunning and affordable cases today!