Custom Phone Cases for Vivo X70 Pro With Photo, Picture and Your Own Design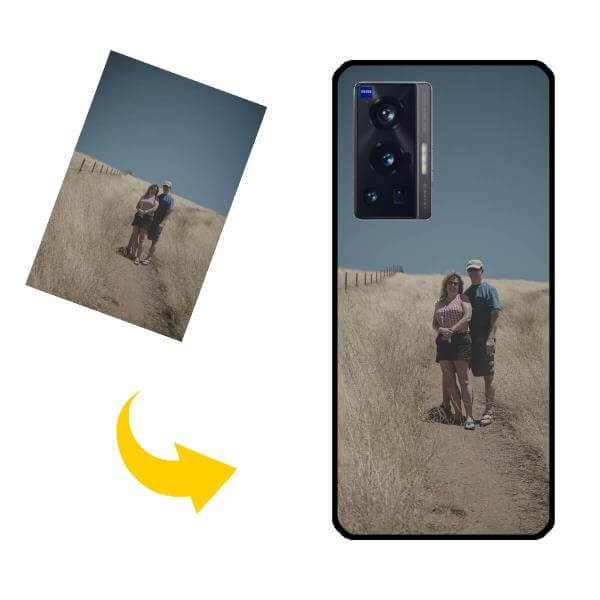 Custom Phone Cases for Vivo X70 Pro With Photo, Picture and Your Own Design
In today's age of technology, smartphones are becoming an integral part of our daily routine. We carry it wherever we go and use it for various purposes, including communication, entertainment, and work. With constant and regular usage, it is essential to keep our phones protected from accidental falls, scratches, and damage. This is where custom phone cases for Vivo X70 Pro, with photo, picture, and your design, come in handy.
These cases are specifically designed for the Vivo X70 Pro model, ensuring a perfect fit for your smartphone. The phone cases are made out of high-quality materials, which provide maximum protection for your phone. The cases are super-light, sleek, and compact, making it easy to carry around in your pockets or bags.
If you are looking for something unique and personalized, the custom phone cases option is perfect for you. You can create your design by uploading your favorite photos or pictures, making it special and one of a kind. You could make use of your cherished memories, or opt for an artwork or design that resonates with your personality to create a unique phone case.
Using a customized phone case not only adds personal touch, it also makes it easier to find your phone, should it get mixed up with somebody else's or if it went missing for any reason. A customized phone case ensures that phone remains easily recognizable even in a crowd.
At Holiday Makers, we offer the option of personalizing phone cases easily from the comfort of your home. All you have to do is simply upload your photo or design and make your selection, and your product will be despatched straight to your doorstep. To make it easy for you, we offer a user-friendly website, which makes the ordering process a breeze. We assure you that our dedicated team of professionals provides high-quality products and customer service that meets all of your requirements and expectations.
In conclusion, investing in a high-quality custom phone case for Vivo X70 Pro is essential to protect your phone, while having an attractive and personalised design that suits your preferences. Moreover, with ease and comfort of online ordering, designing and customizing your phone case has never been easier, making it the perfect gift to give to your loved ones or friends.