Customized Phone Cases for Htc U20 5g With Photo, Picture and Your Own Design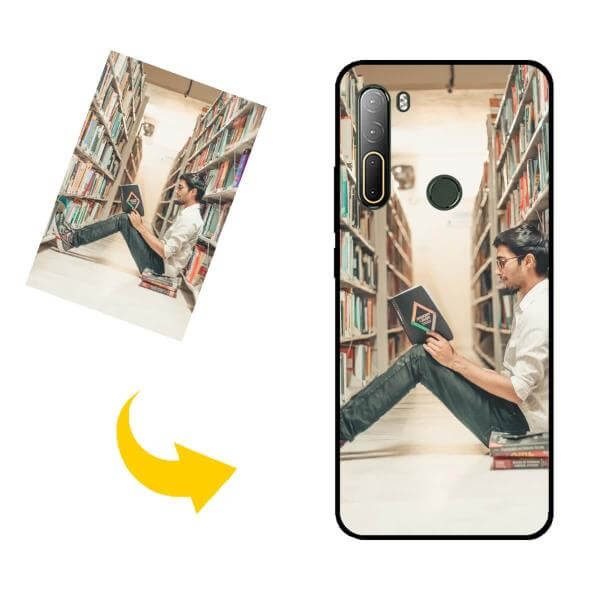 Phone cases have become a daily essential for most people to protect their phones from being scratched, dented, or broken. Furthermore, customized phone cases give the owners a chance to showcase their personality, interests, and even mood. HTC U20 5G is one of the latest smartphones in the market that deserves to have a customized phone case designed specifically for it.
What better way to personalize your HTC U20 5G than by displaying your favorite photo or picture? With a customized phone case for HTC U20 5G with a photo, you can showcase your loved ones, happy moments, or even a mesmerizing landscape directly on your phone's case. The HTC U20 5G customized phone cases with photo will make your phone look unique while at the same time protect it from scratches and other bumps from everyday use.
If photos are not an option and you prefer a more artistic design, you can select our customized phone cases for HTC U20 with a picture. The picture can be of anything that represents you or something that you love. It could be something like your favorite sports team, a famous celebrity's image, or your political affiliation. The picture phone case is an excellent way to show your passion for your favorite subject.
For the artistic folks that want to design their own phone case, the best option is our customized phone cases for HTC U20 5G with your own design. Our team will print whatever designs that you bring to us, which could be anything from an original illustration or artwork that you created yourself to a design that you found from the internet. This style of phone case not only expresses your personality and tastes but also gives you the opportunity to create something that is truly your own.
All of the customized phone cases for HTC U20 5G are made of durable materials that will protect your phone from scratches, shock, dust, and other common unwanted experiences that smartphones go through. The phone cases are specially designed to fit your HTC U20 5G, so you can be sure that its built-in functions are not disrupted. The cases are lightweight, slim and the perfect blend of aesthetics and practicality.
In summary, the HTC U20 5G customized phone cases with photo, picture, and your own design are an excellent way to personalize your phone while protecting it. These phone cases have unique designs that suit different personalities and styles. You can create customized cases for yourself, give a phone case as a gift, or sell customized cases to others. Whatever you do, our customized phone cases for HTC U20 5G ensures that your phone looks beautiful and well-protected.